Dr. Bilof and Dr. Yurcisin Answer Your Top Frequently Asked Questions
Through their collective experience with our guests at seminars, questions from patient's loved ones and/or general inquiries via email, there are some top questions commonly asked by patients about bariatric surgery. Dr. Bilof and Dr. Yurcisin, in this Frequently Asked Questions video, address those top questions to provide you with basic answers to the general patient population. Of course, during an initial consultation with our surgeons and the surgical team, you will learn more about the individual surgeries, the pros and cons of each as well as have a thorough discussion about your specific concerns and long-term goals. This FAQ is not meant to replace meeting with one of our surgeons; it is designed to allow you to hear the answers to your most common questions directly from the experts.
Frequently Asked Questions
What are the preparations before the surgery?
Every patient has different preparations, but on average it will be a 2 – 3 month process. To save time for everyone visit our contact page and get in touch so we can get you the information that is specific to your needs.

Will my insurance cover bariatric surgery?
This is the biggest question we get. In most cases yes, but many insurance companies have specific plans. Our team is top notch at understanding your insurance and finding out if you will be covered FREE of charge. If a patient does not have insurance there are other ways we can help via self pay or finance options. Whatever your situation GSBWC will help you find a way.

How does the gastric bypass work?
Gastric Bypass is a major abdominal surgery. In the average patient, the surgery takes 90 minutes to 2 hours. Most patients are in the hospital 2-3 days. The surgery involves the bariatric doctor reducing the size of the stomach from 32 ounces to about 2 ounces.

Detailed info at our Gastric Bypass procedure page.

How does the duodenal switch work?
The duodenal switch (DS) may be the most effective bariatric treatment for improving diabetes, hyperlipidemia, high cholesterol, high triglycerides, and sleep apnea. It also results in more weight loss than any other procedure. The Duodenal Switch has been around and performed for over twenty years. The DS has shown a 98% cure rate for Type II diabetes. A brief overview of the procedure is listed herein. As with any bariatric surgery, the best procedure for you is to be discussed with your surgeon and based on many factors for the safest and most effective outcome for you.
Detailed info at our Gastric Bypass procedure page. The easiest way to understand is it is a combo of the bypass and the sleeve.

How much weight will I lose with weight loss surgery?
On average with the sleeve, patients 1/2 to 2/3 of excess weight… about 2/3 to 3/4 with the bypass, and about 3/4 to 90% with the duodenal switch.

Can weight loss surgery cure my diabetes?
Both doctors have been drawn to this surgery because of the results they have seen. Diabetes goes away about 85% of the time depending on the type of procedure.

Can I lose too much weight?
While theoretically possible this is almost never the case. Proper follow up will ensure this does not happen.

Can these surgeries cure my high blood pressure?
Since there are some genetic components it is not just a patient's weight, but it does go away in about 50% of patients and in the other 50% it improves dramatically by switching to one blood pressure medication instead of two and is more controlled.

Can these surgeries help cure my sleep apnea?
Sleep apnea typically goes away 90% of the time at about 6 months.

Can I get pregnant after this surgery?
Some studies have shown with women who have had gastric bypass they have less chance of preeclampsia, gestational diabetes, as well as more chance of having a vaginal delivery versus a c-section.

Will I lose my hair?
The short answer is no, but there is a time after surgery "4-8 months" patients might see more hair coming out when washing or brushing. As long as proper nutrition and follow up is done patients should be fine.

Will I have excess skin?
A very difficult question that there is really no way to answer. Some will and some will not. The best thing a patient can do is exercise to contour the body. Even with excess skin, you are getting the health benefits. The only true way to get rid of excess skin is plastic surgery. We deal with many expert plastic surgeons that do this.

What is the downtime or recovery time after surgery?
Most patients will be in the hospital for 1 or 2 days. You may be out of works 1-3 weeks, tops maybe a month. This is not because of pain, but mostly because they are learning how to adjust to their new stomach.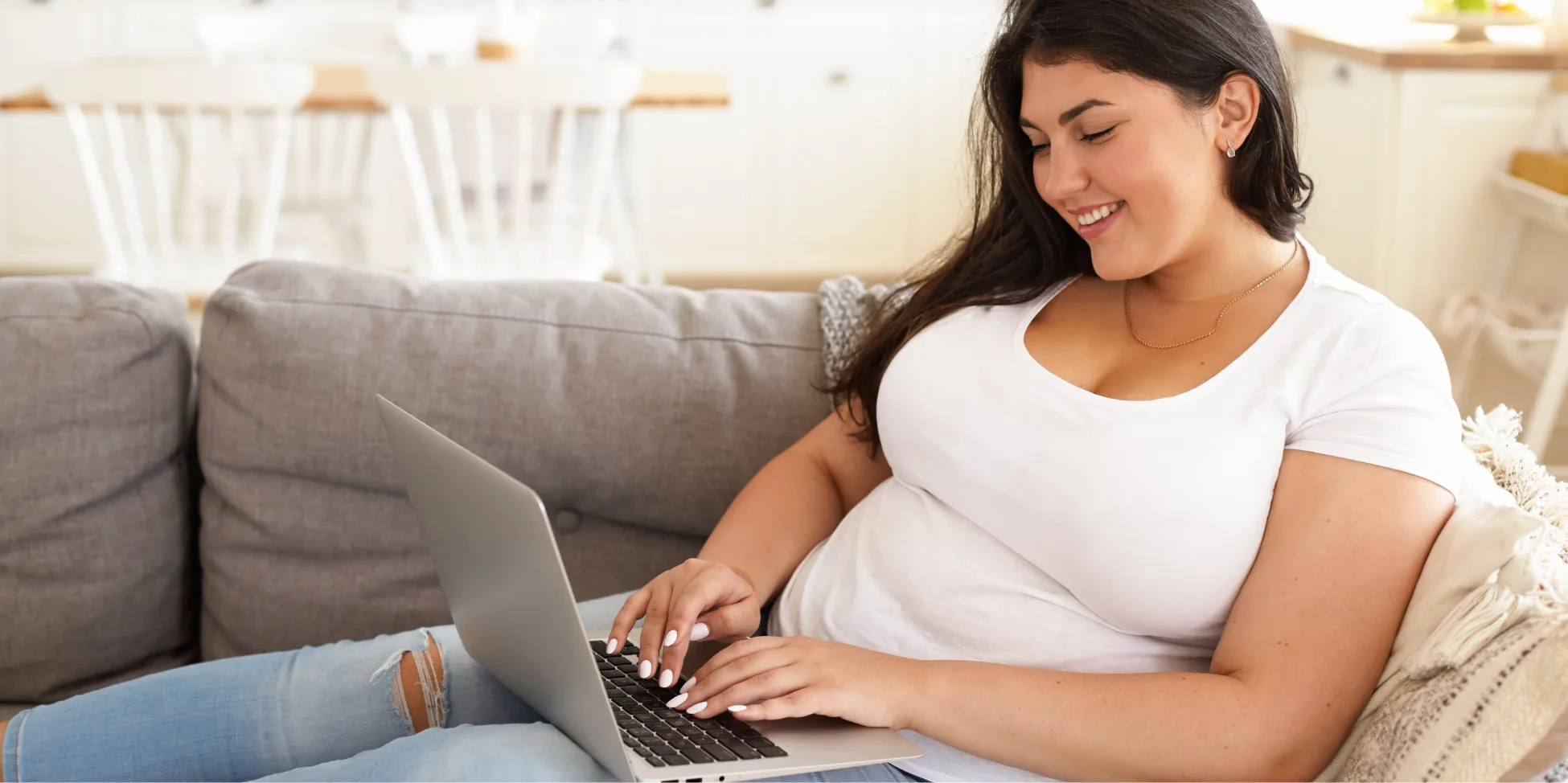 Are You a Candidate for Weight Loss Surgery?
Take our 60 second assessment and find out if you are a candidate for weight loss surgery